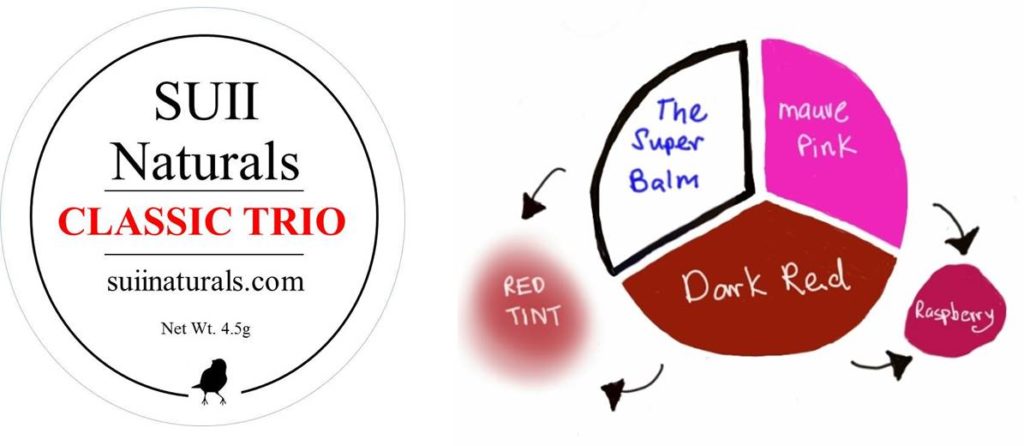 Contains tropics lip balm, Mauve Pink Lipstick and Dark Red Lipstick.
Mauve pink shade can be applied to both cheek and lips.
Lipbalm can be inter layered with lipstick to create a sheer tint.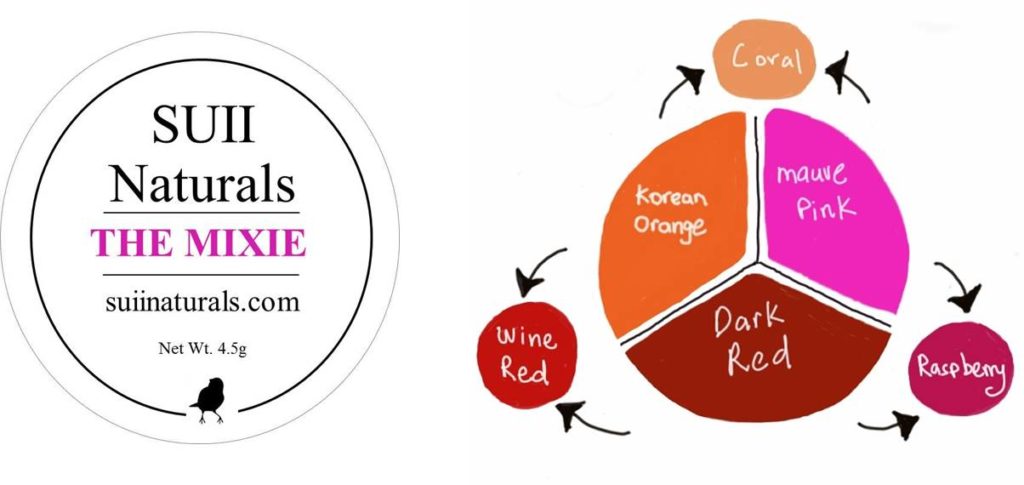 Suiinaturals signature and icon.
Contains 3 shades of lipstick, Mauve Pink, Korean Orange and Dark Red.
Mauve Pink and Korean Orange can be applied to lip and cheeks.
Intermix the shades to create interesting in between shades.